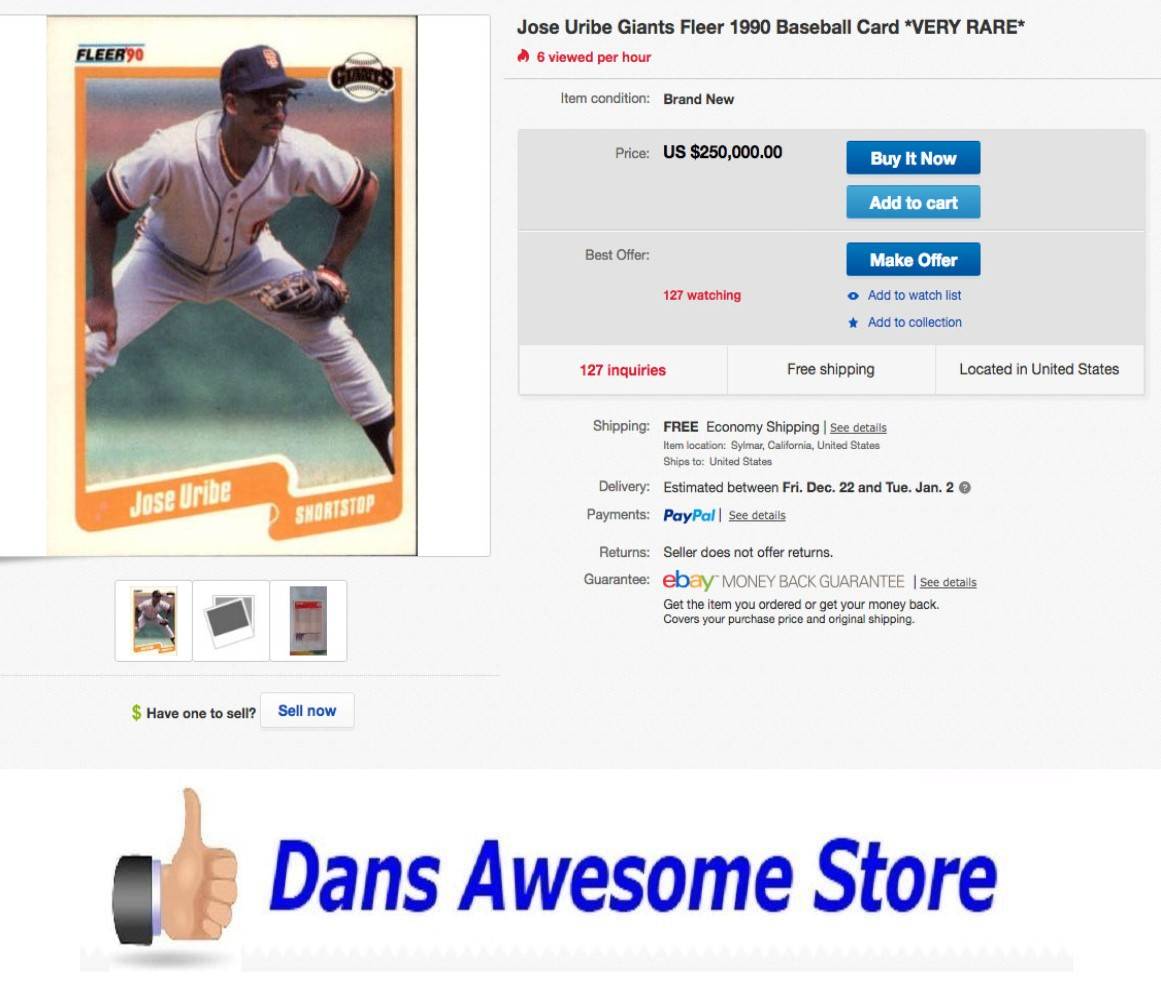 ---
1990 Fleer Jose Uribe Card Is It Rare And What Is The Value?
---
---
12/8/2018
I heard this story about this card some who argue it is worthless.Some say it is worth so much money and claim to be serious.Some say it is people using EBAY to launder money to make illegal money clean money.
I did some research to get to the bottom of it.It does not appear it is rare at all but this EBAY link says otherwise with these insane prices.
This of course does not actually mean anything.People can sell something worthless for one million dollars on EBAY.
Let me investigate what the 1990 Fleer Jose Uribe Card allegedly sells for.
---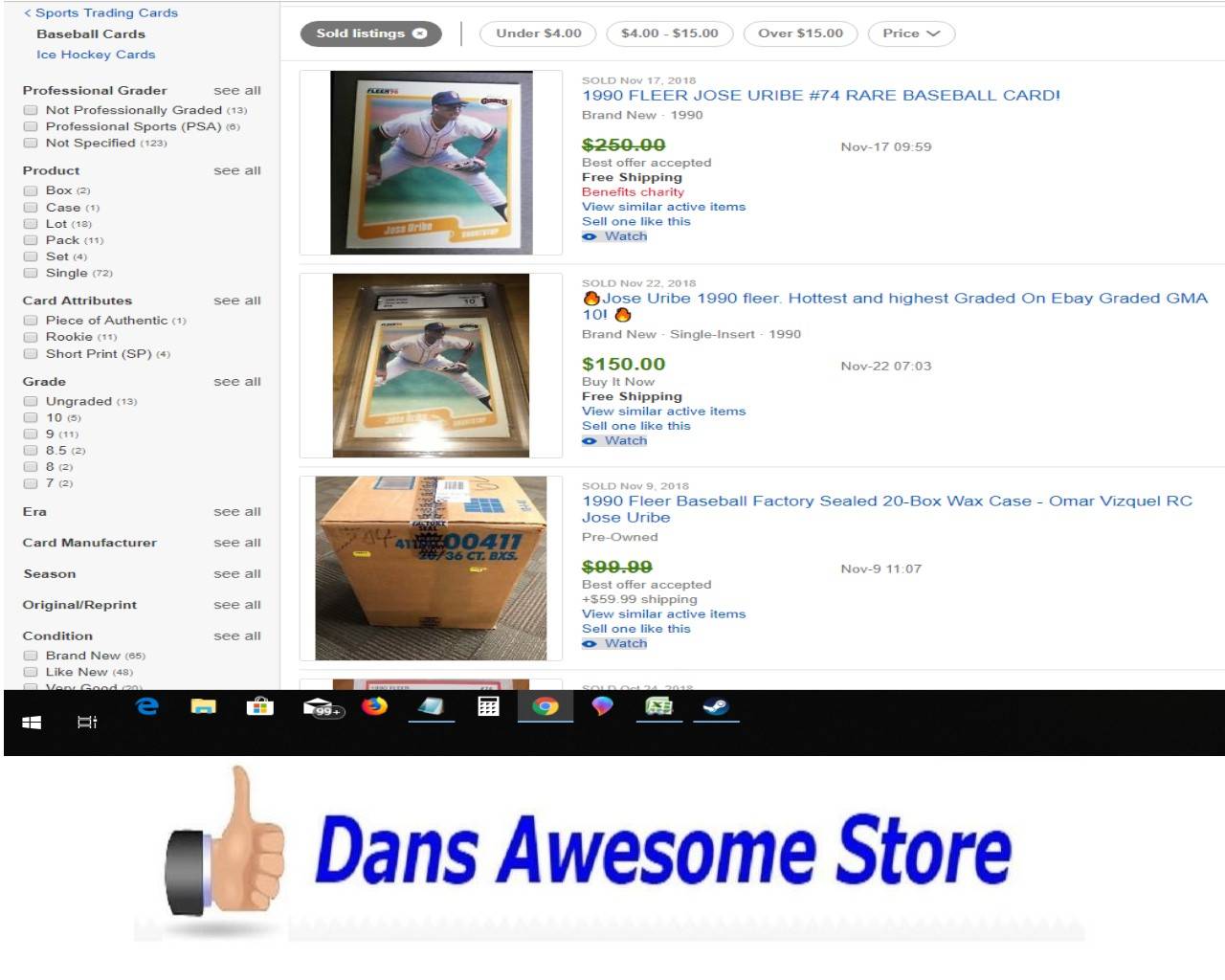 ---
Look at that some people really do buy it but not near those insane prices.
You can see the date they are sold in the image to give you an idea.
I was told that even the sold listings can be misleading on EBAY.
#1.If it is an "accident" such as your son or daughter some how went on EBAY in your account and bought it.
EBAY will allegedly still show it as sold at that price when in reality it was not "actually" sold.
#2.Someone will on "accident" buy these cards/item but will never pay so the seller hopes it will inflate the value of the card/item.
EBAY will allegedly still show it as sold at that price when in reality it was not "actually" sold.
Please leave me a comment bellow if EBAY has put a stop to this but I doubt they have.
#3.The seller of an item has someone else bid on their items in an auction to inflate the price.
This only applies to auction items though but I know it happens everyday on EBAY.
I needed more investigation so I saw this.
---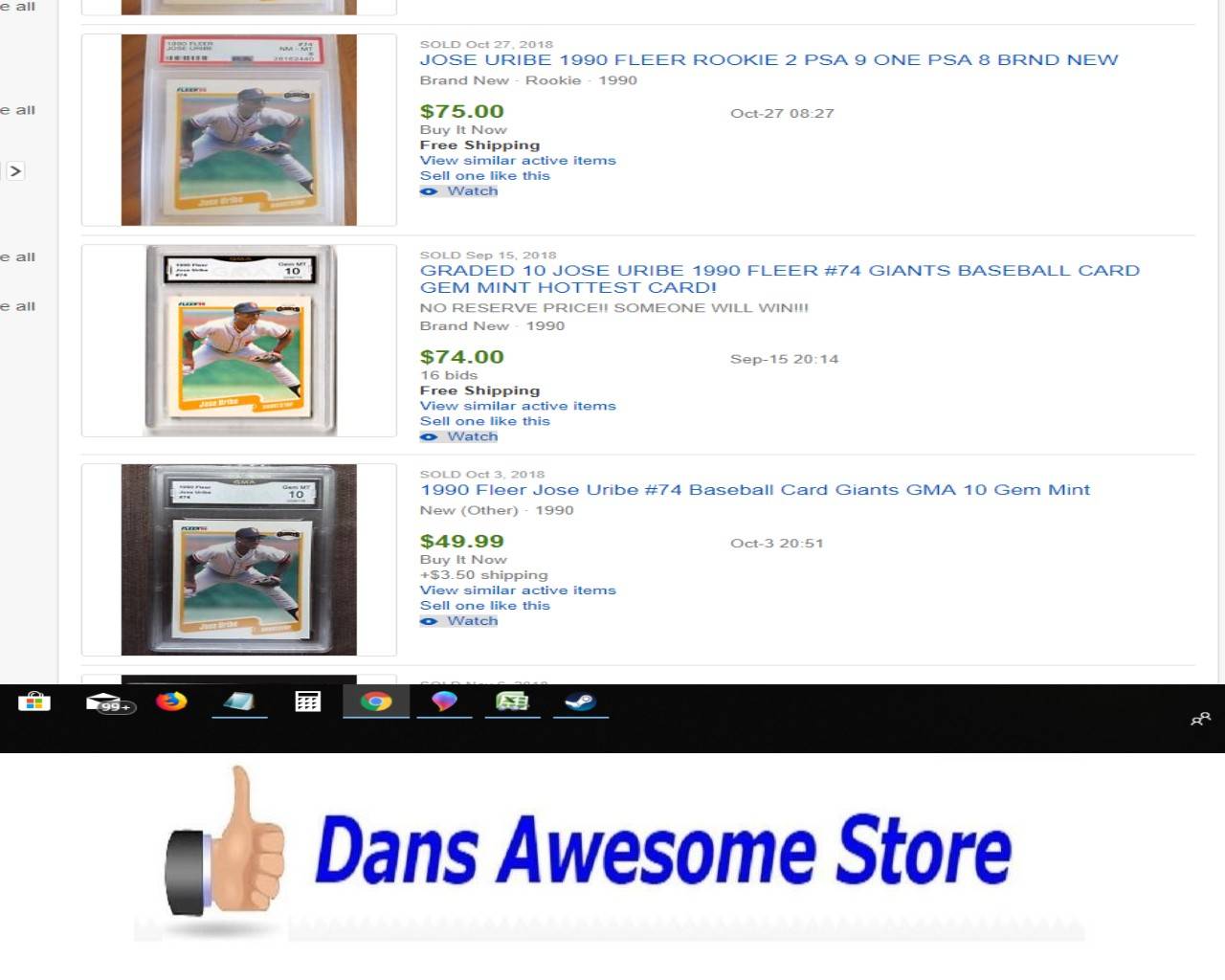 ---
This image above makes me come to the conclusion that all these sold listing prices are probably not fake.
That there was 16 bids to $74.00 that even if in theory someone was driving the price up that some of those bids are/were real.
---
So What Is The Cards Value?
---
---
Based on EBAY only there was 30 sales in the last 3 months of at least $20 or more.
I think that is very impressive for a "worthless" card as some say it is.
If you think it is money laundering click here.I personally do not think that is the case and those insane numbers help drive up the price.
What seems to be rare about this card "as of the day of this writing" is that there does not seem to be any autographed versions of this card for sale?
I know Jose is dead but he lived long enough to autograph this card.
There is also 0 sales of this card autographed on EBAY in the last 3 months.
I am very curious what a 10 graded card that was autographed would sell for to a wealthy buyer.
---
Is There Money To Be Made With This Card?
---
---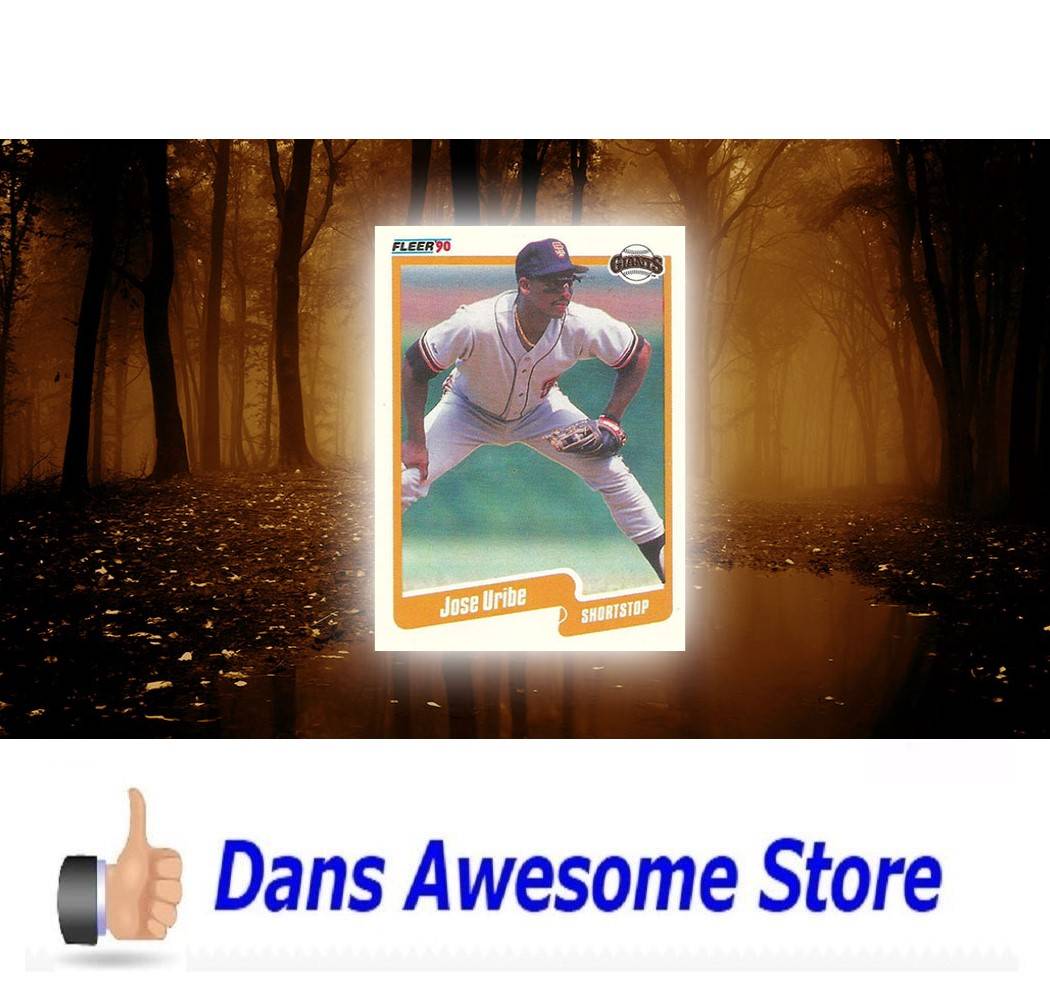 ---
---